CDK Community Survey - 2020 Q3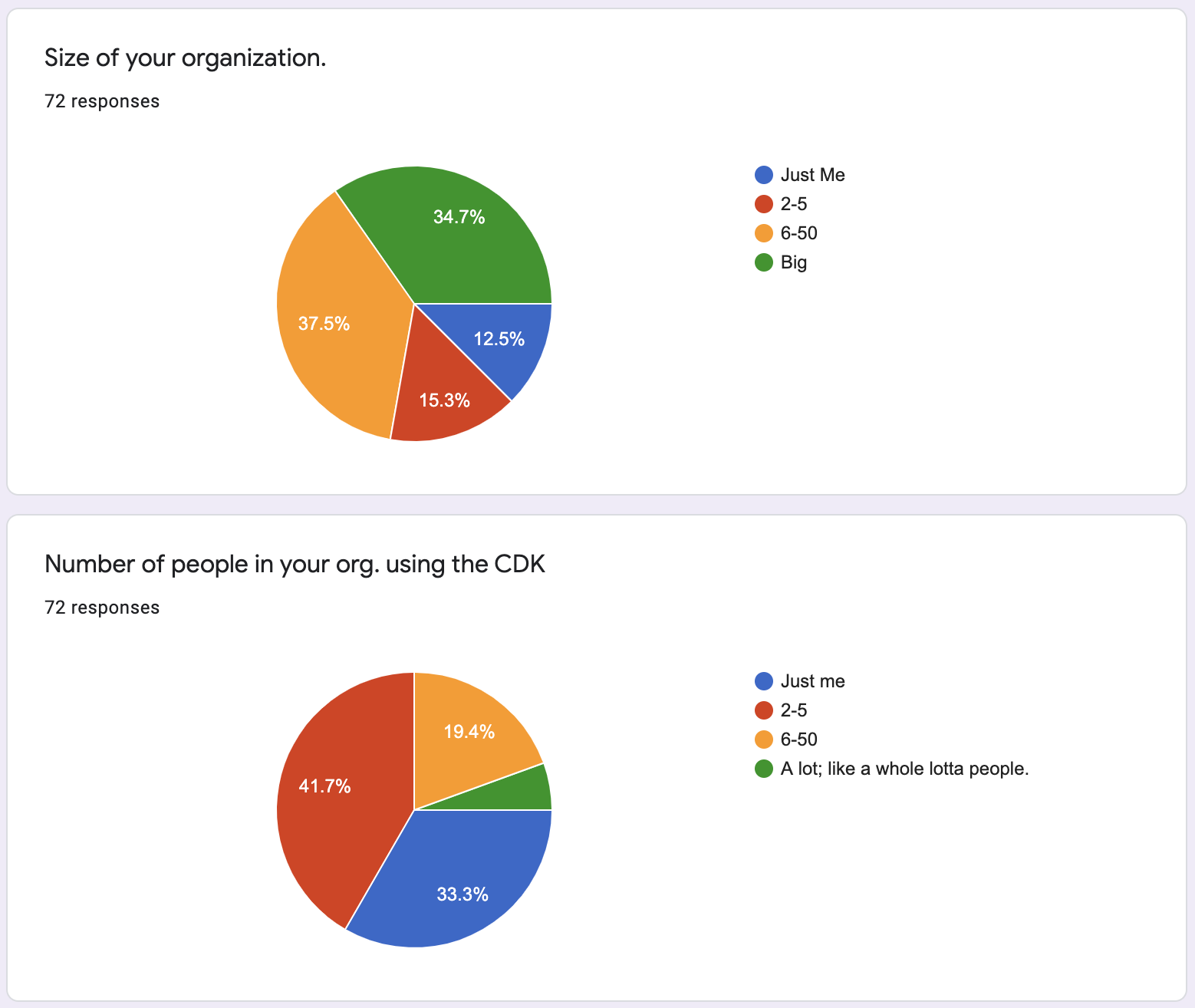 Another quarter, another CDK community survey. There was a fantastic response to the last one.
Let's dive right in.
Organization Size
Last quarters' responses are on the left, Q3 responses on the right:
Not much of a difference here. Big enterprises appear to be adopting the CDK more now.
Experience
Experience has changed, shifting down to the middle of the range. This could just be the additional respondants.
Previous Infrastructure as Code Experience
Not much of a shift here.
Construct Usage
This is cool, we're seeing more 3rd party construct usage! Also seeing more interest in how to build constructs.
Abstractions
No significant changes here.
CICD and automation
Again, not much change here. A small uptick in using synth'd templates. Also a small uptick in the use of automation for deploys.
Kubernetes
Small uptick in the responses around kubernetes. Not too surprising there since we're also seeing an uptick in the bigger organizations (which are more likely to adopt k8s).
Continued Use
Seeing this major uptick in happy acceptance of CDK is great. It's showing a stronger understanding and confidence in the CDK as a tool.
Conclusion
Thank you to everyone who filled out the survey. It's always interesting to see how the community is using the CDK. The results are moving in the right directions and I think it shows a healthy community built by people who want to see the best for the CDK.